High Security Services
License Plate Recognition Systems
License Plate Recognition Mobile
Traffic Analyzer
No-wearing Helmet Alert
Road Safety Systems
Research Services
Consultant and Tester Outsourcing
Get in touch with us
(+66) 094-484-3732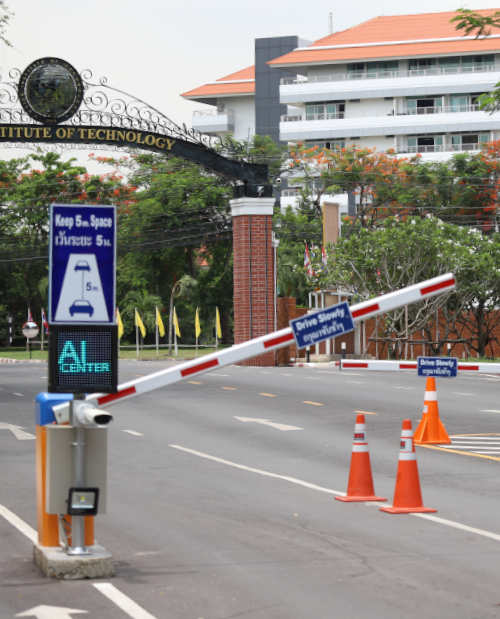 Solutions
Products made by AI CENTER has been produced with ISO 29110 certified by TUV NORD (Thailand) Ltd.
We offer fast, professional and exceptional services
Our team always strives to bring technology and solutions to help local businesses, communities, and government to improve process and work. Using video analytics with machine learning and deep learning, our team provides solutions for management issues
Successfull Research Projects
      We'd love to get in touch with you,
Schedule Date/Time with us to contact you back.
Our Intern feedback
I'm impressed with everyone and I was amazed by their abilities. I'm new here but I feel close to everyone. I'm so happy with my current job although it is just an intern job and I can gain a lot of experience for the whole time while I'm here.

Supakitpon Samatayamontri
Research Internship
I found something new about AI that you can't find in the classroom. Everyone is very kind. And always they can give some advice to me. I am very happy to be here for an internship.

Thanapol Boonmak
Research Internship
Everyone was so nice and kind .I feel so happy to work with them . I got a lot of new knowledge when I was doing my job here .I will miss them when I done internship. Thank you 😀

Raknathee Choklauchai
Research Internship
When I am internship at AI Center.I received about deep learning and mentors are very kind.I am happy for internship.

Charin Sansri
Research Internship
The first day of the internship here, I feel so glad to know everyone in the department . Everyone  is very kind and I think very lucky to see everyone and learned many tasks, I will try to develop more than the first day . I will miss everyone very much, when the internship is complete.

Kittiyakorn Laotham
Adminitrative Internship
From the first day that I came to work here, I feel that everyone is very cute and very friendly. Anything that I don't know everyone helped teach. Anything that I have never been done I began to do this place. I feel very fortunate to have an internship here and found a good colleague. I will reap the most experience and knowledge in order to develop themselves in the future.

Pijittra Hasoong
Adminitrative Internship